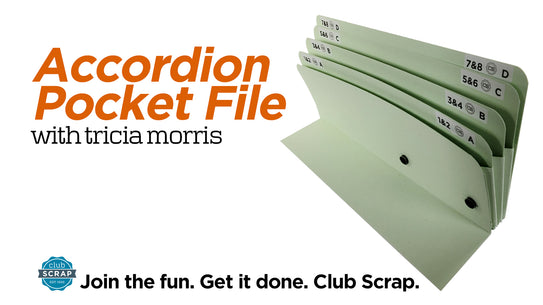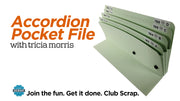 THIS IS A DIGITAL PRODUCT SENT VIA EMAIL
Tricia developed this organizational tool as a result of teaching our efficient scrapbooking workshops around the country. The completed file has four pockets, one for each pair of page kit layouts. As you trim the papers and cutaparts, file them into the pockets corresponding to each layout pair as indicated in the instructions. Once the trimming is complete, simply take the contents out of each pocket, match them with the base papers and finish your layouts in a breeze!
Download includes link for .pdf instructions and video workshop.
Become a Member today!
Give Club Scrap a try! No minimum time commitment. Simply choose your craft and start creating. We'll help you every step of the way.

Join a Club
Choose from our original page kit option, or choose to receive an innovative card kit.
Pay Monthly
Once a member, receive your shipment on the 1st of every month, for as long as you like.
Learn and Create
Receive your kit, download the assembly instructions, and view your video workshop. Instant success!
Hear from real club scrap members
Still skeptical? Hear from actual members who have been a part of Club Scrap and hear about their experiences!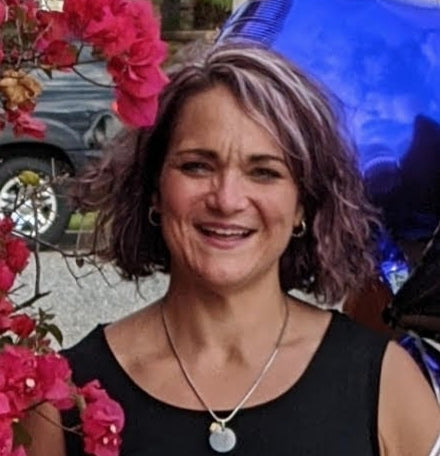 Lynn Kirn
If you are looking for a unique scrapbook company that has an eye for details and high quality, you found it at Club Scrap. I have been a customer for over 10 years. Tricia and her team are amazing designers of papers and colors. I use Club scrap products for scrapbooking, card making and other fun projects they create, like photo albums. You won't be disappointed with their high-quality thick paper and fun stamps. Having a Club Scrap Pizza box at my door always brings a smile to my face.
Lucy Grijalva
I've been a Club Scrap member for many years, and I continue to be delighted when the latest monthly kit arrives. Always fresh, exclusive designs; great quality papers and stamps; and amazing instructions for using virtually every scrap of paper and embellishments. I'm a member for life.
Jennifer Gray
Club Scrap is top notch when it comes to monthly scrapbook kits and papercrafting projects. They specialize in intelligent design work with efficient techniques and unique projects. I am always amazed at the different projects they create with their absolutely stunning kits. The quality of the supplies are top shelf every single time and you simply can't get better customer service.